VACCINE SURVEY: JCPS needs your response
---
JCPS VACCINE SURVEY: RESPONSE NEEDED BY FRI, DEC 18, 2020!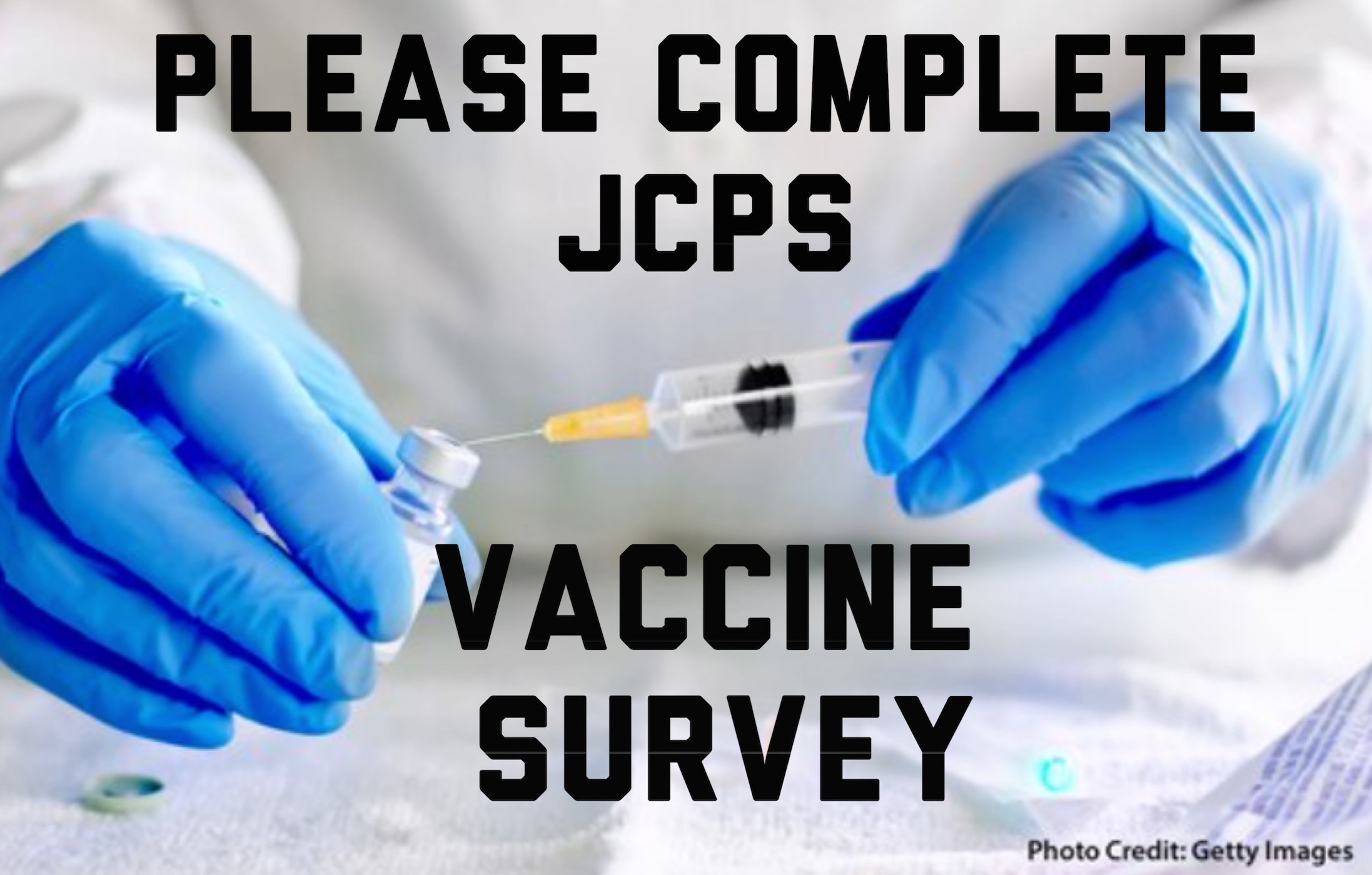 NOTE: JCTA IS GATHERING MORE INFORMATION AND WILL POST ADDITIONAL INFORMATION AS WE RECEIVE IT.
From: JCPS <jcps.communications@jefferson.kyschools.us>
Sent: Wednesday, December 16, 2020 10:09 AM
To: Adams, Jimmy W. <jimmy.adams@jefferson.kyschools.us>
Subject: COVID-19 Vaccine Information
Governor Andy Beshear has made educators a priority in receiving the COVID-19 vaccine. Depending on when additional vaccines arrive in Jefferson County, school district employees could have access to the vaccine as early as January. We want to make sure you have the latest information and have an opportunity to review the Kentucky Department of Public Health's website about the COVID-19 vaccine.
In order for JCPS to request enough vaccines for our employees, we need you to complete the Employee Vaccination Survey by Friday, December 18. You must be logged into your JCPS Google account to submit the survey and you can not submit the form for any other employee.
If you choose "yes" a vaccine will be ordered for you. With a choice of "yes" you may decide later to decline the vaccine if your situation changes. If you say "no" to the vaccine, you will not be able to change your mind and you will have to wait and receive the vaccine when it's available to the general public. If you don't answer the survey, a vaccine will not be ordered for you.
At this time, declining to receive the vaccination does not automatically exempt you from reporting to your work location. In light of the availability of the vaccine, all accommodation requests that have been previously submitted will be reviewed.
In early January, we hope to have more details about when the vaccine will be available for JCPS employees. This will help us determine a timeline for returning to in-person learning. When our school buildings open, we will follow the Guidance on Safety Expectations and Best Practices for Kentucky Schools (K-12) document that includes students and staff wearing masks and practicing social distancing along with other guidance.
Your health and safety has been central to our decisions over these past months. There is nothing we want more than to have students back in our classrooms, but we have to do it safely. The vaccine has given us a path to do this.
Jefferson County Public Schools