---
Apply for a two week stipend-supported Summer Institute integrating technology and history!

July 20-July 31, 2020 NEH Summer Institute for Teachers

Apply to join history, science and technology teachers from across the United States for a National Endowment for the Humanities Summer Institute for Teachers: The Cold War Through the Collections of the Intrepid Museum! The Summer Institute will immerse participating teachers in scholarly research as well as the artifacts and oral histories in the Intrepid Sea, Air & Space Museumâ?Ts collection that embody the Cold War era. Integrating content exploring the historical context of technological innovation, the Institute will serve a national group of 25 teachers in order to deepen their understanding and increase confidence in their ability to explore the subject thoroughly, critically and engagingly with their students.

These projects are designed principally for full-time or part-time teachers and librarians in public, charter, independent, and religiously affiliated schools, as well as home schooling parents. Museum educators and other K-12 school system personnelâ?"such as administrators, substitute teachers, and curriculum developersâ?"are also eligible to participate. Applicants must be United States citizens, residents of U.S. jurisdictions, or foreign nationals who have been residing in the United States or its territories for at least the three years immediately preceding the application deadline.

Each participant receives a stipend of $2,100 for the two week institute.

Applications are accepted until March 1, 2020.

Fo

r more information and application instructions - https://www.intrepidmuseum.org/cold-war-collections
---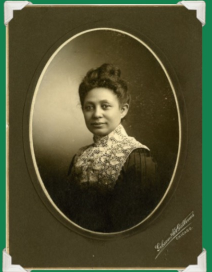 In recognition of the passage of the 19th Amendment and the 55th anniversary of the Voting Right Act, The League of Women Voters, the Louisville Metro Office for Women, and the Frazier History Museum have joined forces with over 100 community partners to coordinate the celebration of these two milestones!
"A Celebration of Women' is to lead the Kentucky Derby Festival Pegasus Parade that takes place on Thursday, April 30, 2020 at 5:00 PM. The parade starts at Campbell and Broadway and ends at 9th and Broadway (1.7 miles). A Celebration of Women is divided into three segments, including "History (1848-1960): Celebrating the Women Who Labored for the Right to Vote."

One woman who will be celebrated is Dr. Mary Ellen Britton, a civil rights activist and suffragist. She was an organizer, a member, and a leader in the Kentucky Negro Education Association (1877) and the Kentucky Association of Colored Teachers in Louisville (1887). The parade committee is hoping to have 10-20 teachers to walk in the parade behind the Individual who represents Dr. Britton. A few might be needed to carry signage. The dress will be in appropriate 1880's attire, seasoned and professional.

If you are interested in participating as a volunteer in the parade, please contact JCTA-Retired member Joyce Redd at 502-429-0014.

---
The Census is coming. Are you ready?
The 2020 census is THE most important thing that will happen this year. Why you ask? The data collected during the census will help determine Congressional districting and federal funding levels for housing, healthcare, transportation, employment, and public education for the next ten years. With $675 Billion in federal funding at stake, it's crucial that we get a fair and accurate count of every person.

The 2010 count came up short.
An estimated 1 million pre-school aged children were undercounted during the last census. Those children are in our public schools now, and our schools are not receiving the federal funding allotment for them. Undercounting our children, especially our pre-school children, is a costly mistake that we cannot afford.

How can we make sure that every child is counted?
We need every family to fill out their census form. Filling out the census is safe and confidential. Federal law protects your census responses. The information you provide can only be used to compile statistics. Your information may not be shared with immigration or law enforcement agencies, and it may not be used to determine your eligibility for government benefits.
How and when will the Census take place?
Census forms will be mailed to every US address beginning on March 1, 2020. You can complete your census using the standard mail-in form, you can complete it online at www.2020census.gov, or you can complete it by phone. Beginning April 9, In-Field Address Canvassers will begin door-to-door canvassing of residences that have not yet responded to the census. These In-Field Address Canvassers will be available to assist you in person if you have trouble filling out your census.
How can educators get involved?
Participate in SIS Week:

As teachers, you can educate children and parents about the importance of the 2020 Census. You can be part of the national Get Out the Count movement by participating in Statistics in Schools week, March 2 - 6. Visit

https://www.census.gov/schools

to find materials and activities you can use in your classroom. Now's the time to plan ahead. How will you teach your students about the census?
Enter the SIS Sweepstakes for a chance to win $500:

Kentucky Youth Advocates is excited to announce the second

Statistics in Schools Sweepstakes

, a free and easy way for Kentucky teachers to help their school win $500 by using the U.S. Census Bureau's

Statistics in Schools (SIS) materials

during the Bureau's SIS Week (

March 2-6, 2020

).

Four $500 checks

will be given to winning schools – one for a

Preschool/Kindergarten

program, one for

grades 1-5

, one for

grades 6-8

, and one for

grades 9-12

. An additional $500 prize will be awarded to a Jefferson County public school that utilizes the Bureau's ELL materials. All you have to do to enter is submit photos or videos of your students using the SIS materials during SIS Week (March 2-6, 2020).
For more information as it becomes available, follow us on the VOTE blog at https://edvotejcta.com/we-count-kentucky/.
---
Calling All Student Artists for illustrations for an upcoming children's book:

BLUEGRASS BOLD: STORIES OF KENTUCKY WOMEN
A children's book of Kentucky's bold civic leaders, past and present, illustrated by Kentucky artists. See more at http://bluegrassbold.com/; See the full
Call for Artists here.


Bluegrass Bold will showcase women of Kentucky who actively contributed to bettering the Bluegrass and beyond. Profiling a diverse group of Kentuckians, each page provides a brief story of the individual, coupled with a portrait created by a Kentucky artist.


Eligibility:


Because the project gives voice to Kentucky women that have largely been left out of the history books, the authors also want to lift up the women artists that are helping to shape the art and culture of our state. Professionals or pre-professional, young and old, let's see your work!


The authors are encouraging contributions from diverse female artists. Because Bluegrass Bold will tell an inclusive story of Kentucky, we also want to ensure that artists involved in the project reflect the diversity of the women featured in this book.

Eligible artists must be women living in, or have a history with, Kentucky. K-12 students are encouraged to apply!
---

Your Voice, Our Future...Get Involved, Starting Today!
Right now, candidates are deciding which issues they'll run on. Let's make sure public education is at the top of their agenda. The first step to getting involved is to click this link: Strongpublicschools.org
---
How to use the Cohn Trust for Professional Development
Rationale: The Martin H. Cohn Trust is for the benefit of social studies teachers of Jefferson County Kentucky public schools for the purpose of providing educational and travel grants to teachers of middle school children in Jefferson County, which will reward them for their efforts, refresh them during their summer and provide them with additional insight in the efforts to educate their students. Martin H. Cohn was a former public school teacher who passed away on September 18, 2000. This trust is for middle school social studies teachers to travel for conferences and to bring information/new ideas to their students. There is a total of $15,000 in the Martin H. Cohn trust and each applicant is eligible for up to $1500 to use toward professional learning.
Procedures:
● Teachers will submit an application that describes their learning opportunity and how they will bring the information back to the JCTA Board, JCPS Social Studies Lead, and their students.
● Applications will be reviewed by the JCPS Social Studies Lead, a deeper learning Resource Teacher, and one member of the JCTA board that is not a district resource teacher, instructional coach, or instructional lead. The application review team will have two weeks to review applications and to submit the names of teachers who are approved.
● Teachers who are approved will receive their funds accordingly.
● All receipts and vouchers will be turned in within 45 days of the end of the conference. If receipts and vouchers are not submitted timely, the teacher is responsible for reimbursing the funds requested back to the Association.
● Teachers who were approved for funding will present their information learned and how they will use the information with students to the JCTA board and the Social Studies Instructional Lead at a future JCTA Bd of Directors meeting.
Examples of Uses:
---