Breaking News




Where to find COVID-19 Update Information

JCTA Members:

Check the JCTA NEWS

for Educator and Parent Resources related to the COVID -19 Crisis.

Go to the JCTA Website "Members Area" Section

for Union updates, resources, and other helpful information related to the COVID-19 Crisis.
---
Invitation to March for Women's Suffrage in Pegasus Parade
---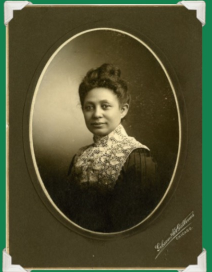 In recognition of the passage of the 19th Amendment and the 55th anniversary of the Voting Right Act, The League of Women Voters, the Louisville Metro Office for Women, and the Frazier History Museum have joined forces with over 100 community partners to coordinate the celebration of these two milestones!
"A Celebration of Women' is to lead the Kentucky Derby Festival Pegasus Parade that takes place on Thursday, April 30, 2020 at 5:00 PM. The parade starts at Campbell and Broadway and ends at 9th and Broadway (1.7 miles). A Celebration of Women is divided into three segments, including "History (1848-1960): Celebrating the Women Who Labored for the Right to Vote."

One woman who will be celebrated is Dr. Mary Ellen Britton, a civil rights activist and suffragist. She was an organizer, a member, and a leader in the Kentucky Negro Education Association (1877) and the Kentucky Association of Colored Teachers in Louisville (1887). The parade committee is hoping to have 10-20 teachers to walk in the parade behind the Individual who represents Dr. Britton. A few might be needed to carry signage. The dress will be in appropriate 1880's attire, seasoned and professional.

If you are interested in participating as a volunteer in the parade, please contact JCTA-Retired member Joyce Redd at 502-429-0014.
---