Breaking News




Where to find COVID-19 Update Information

JCTA Members:

Check the JCTA NEWS

for Educator and Parent Resources related to the COVID -19 Crisis.

Go to the JCTA Website "Members Area" Section

for Union updates, resources, and other helpful information related to the COVID-19 Crisis.
---
Seeking HUG Reading Program Curriculum Writers
---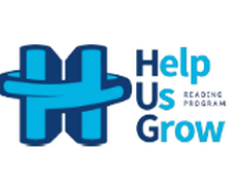 The H.U.G. Reading Program is in search of retired reading specialists to develop a lesson for literature based tutoring program for 2nd and 3rd grade students. Will work as a group to expand existing curriculum.

Please contact Christon Segal H.U.G. Reading Program support@hugreadingprogram.org

Background:
The H.U.G. Reading Program's vision is to grow students into confident, resilient, successful, adults with good social skills and the ability to learn independently. Thereby:
Raising the U.S. national 3rd-grade average reading level

Enabling students to BE THE DIFFERENCE™ to themselves, their family, and their community

Enhancing the employable workforce in the community through education

Reducing the pipeline to prison